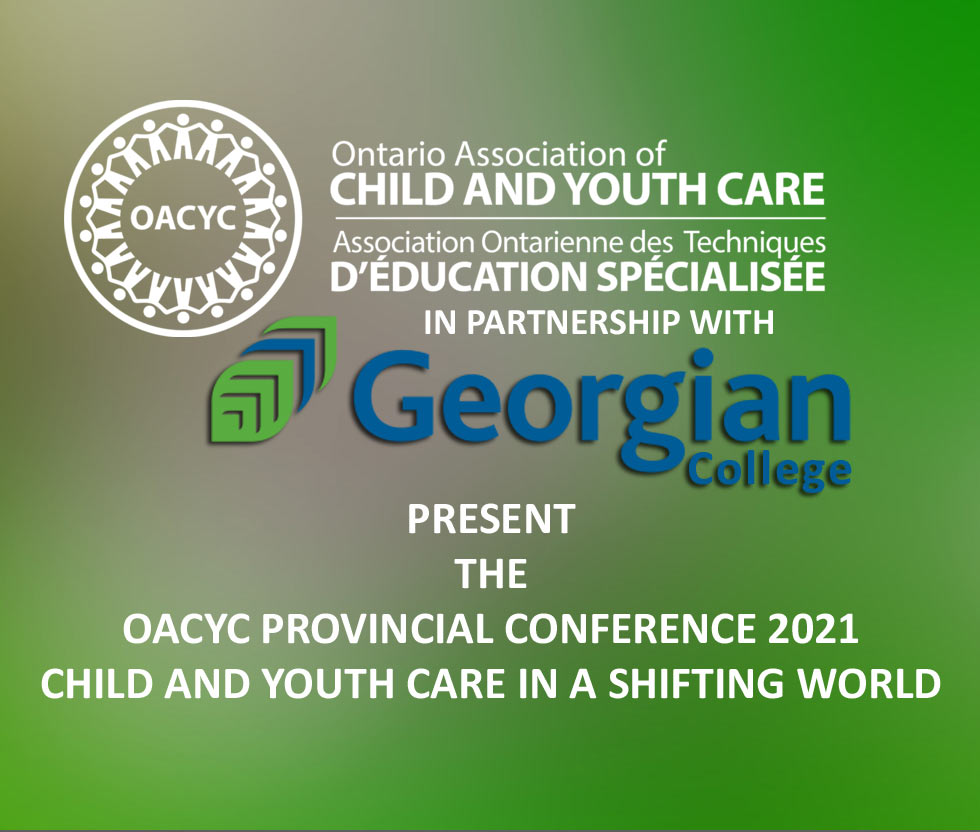 The Ontario Association of Child and Youth Care is hosting their provincial conference, in partnership with Georgian College CYC program, May 26-28th, with an Education Day on the 25th.
They are able to offer tickets as low as $35.00 and as high as $70.00 for the entire conference. There will be two keynotes, workshops in the morning, afternoon and evenings, entertainment, vendor rooms, etc.
Lots for practitioners to engage in.
Child and Youth Care is shifting in our world; the Ontario Association of Child and Youth Care and Georgian College, along with our Conference Committee foresees Child and Youth Care in a Shifting World as a time to gather to nurture our collective spirits.

This virtual conference will focus on themes of transformation, innovation, survival and change. COVID-19 has exacerbated and exposed systemic issues, bringing to the forefront the need for discourses that highlight the inequities practitioners work within.

The toll on our practices and communities has been significant. We recognize this, and hope to foster spaces in which we share and learn from our myriad of experiences.

Please join us from May 26th to May 29th to gain learnings from presentations, guest speakers, keynote speakers, and community.
Registration closes on Thursday, May 20th, 2021 at 4:00 pm EST.