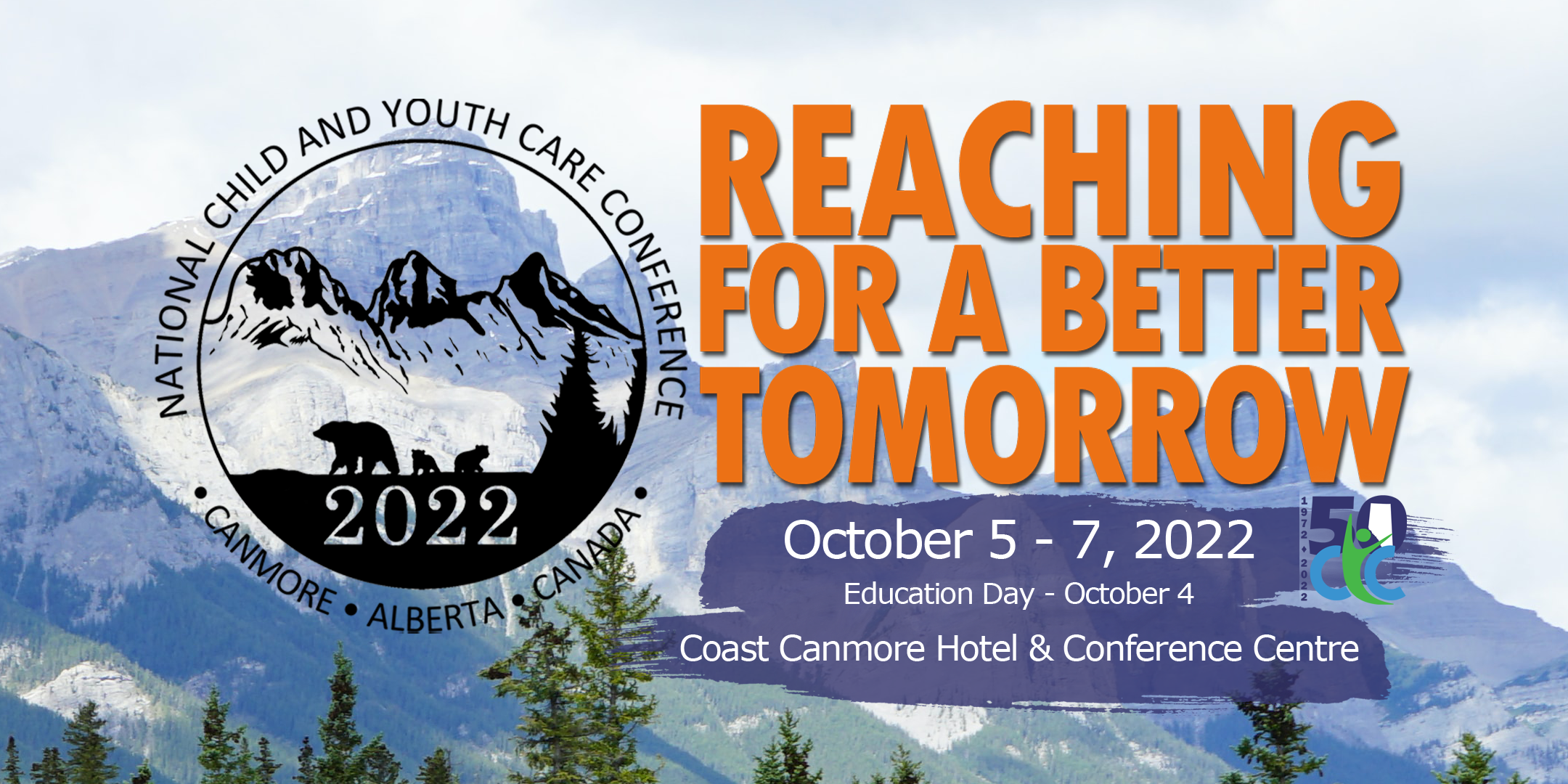 Early Bird pricing ends June 15 reserve your seat now!
Tell your Organizations, Agencies, Co-Workers and Friends. You don't want to miss this opportunity to learn and connect with your fellow CYCs.
 2022 National Child and Youth Care Conference to be held in beautiful Canmore on October 5th-7th, with an additional Education Day on October 4th.
Find about the Keynote Speakers, the 40+ Presenters and Conference Details and Registration information on our website at: 
2022 National Child and Youth Care Conference